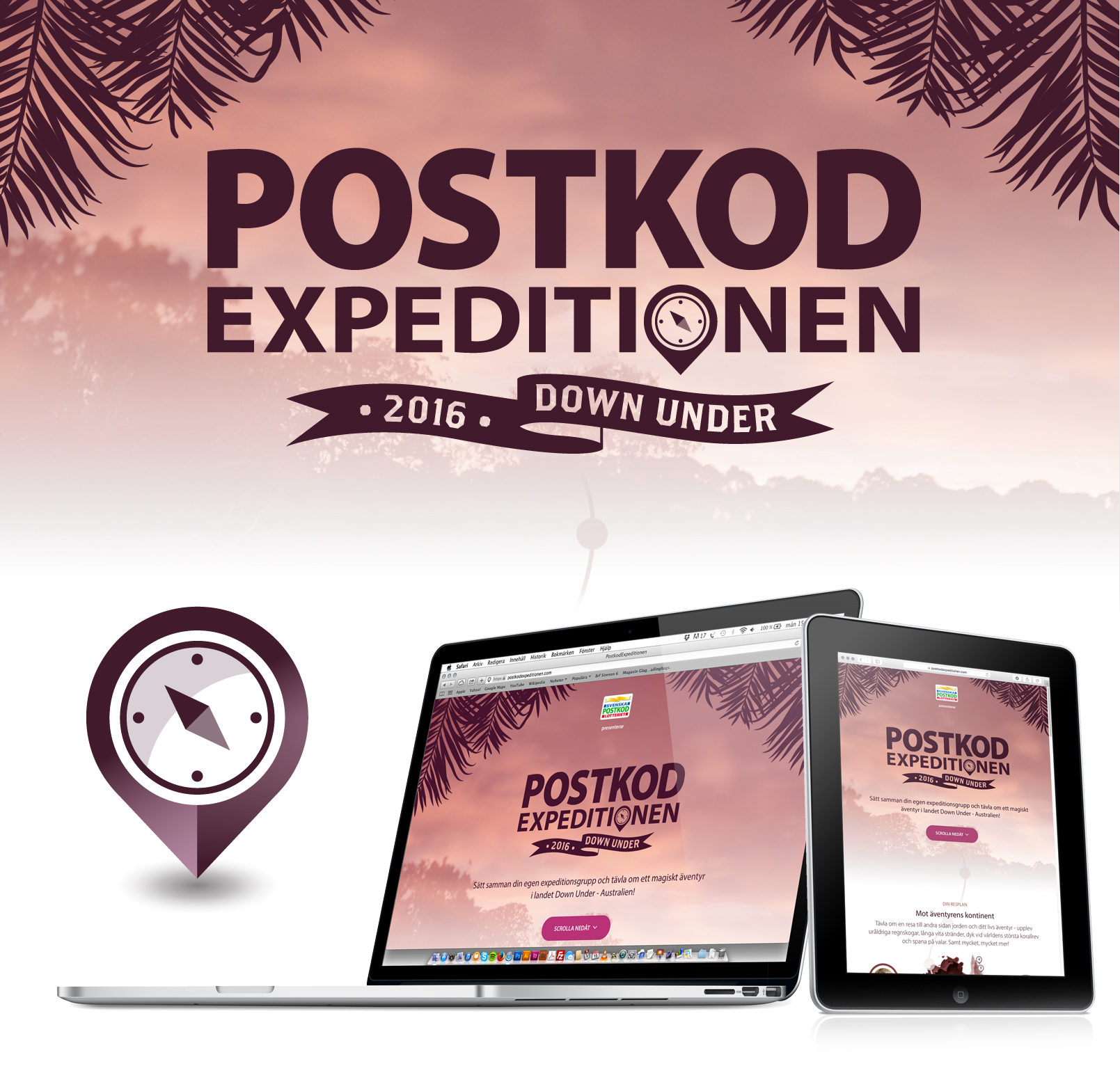 My friends/magicians over at Stunning just a few days ago launched a new campaign site for Postkodexpeditionen and I had the pleasure of being a little involved in it. They built and designed the whole shabang but we got to collaborate on the new logo and concept for the project. We made a simple but conceptually fun and illustrative logo showing just what an expedition is all about – going places and exploring.
A very fun project and I'm already looking forward to working together again!
You can visit the website at www.postkodexpeditionen.com and compete for a chance to win an adventure to the land down under.